Rockets & Space Craft for Upper Elementary
A Rockets & Space Craft Themed Family School Unit Study for Morning Time and More
These Rockets & Space craft activities are a part of a series of posts about Astronomy and Astronauts. This rockets & space craft unit study is for a family-style morning basket time or homeschool. Each weekly theme has activities for Early Learners (preschool to 2nd grade), Upper Elementary (3rd to 5th grade), and Middle to High School (6th grade and up). There are four weekly themes for this Astronomy and Astronauts unit study:
Moon and Stars: Early Learners, Upper Elementary, Middle & High School
Space and Planets : Early Learners, Upper Elementary, Middle & High School
Rockets and Spacecraft: Early Learners, Upper Elementary, Middle & High School
Astronauts: Early Learners, Upper Elementary, Middle & High School
Some links in this post may be affiliate links. This means that if you click on them, I may make a tiny commission, at no extra cost to you.
Rockets & Space Craft Language Arts
A Wind in the Door by Madeleine L'Engle continues the story of Meg and Charles Wallace, and their friend, Calvin. The themes of courage, family ties, and resourcefulness are explored while the trio travels through time and space. This book is the second book in the Time Quintet series.
Owl and Wormy: Bright Lights and Starry Nights by Andy Runton is a wordless picture book perfect for making up their own story. Have your younger kids tell you the story. Your upper elementary kids can write a short story that includes dialogue.
For families that use narration as a way to learn grammar, here is a Galaxies, Galaxies Narration Worksheet in the Free Resource Library with quotes from Gail Gibbon's Galaxies, Galaxies. There are three different difficulty levels to use with your 2nd to 12th graders.
Rockets & Space Craft STEAM
Smithsonian Eyewitness Explorer Night Sky Detective by DK Children is a fabulous choice for families wanting to learn about astronomy–and it's a great addition to your home library.
This book is filled with 30 hands-on activities that explore the night sky, constellations, stars, sundials and more.
This week, I suggest reading pages 26-29 and 42-43. There are activities on each page spread. We enjoyed Finding Venus, Why is Mars Red?, and Stormy Weather.
Apollo 8: This short video produced by NASA interviews the three astronauts from the Apollo 8 mission and tells of their determination and motivation to complete the mission. Great inspirational message!
Listen to the Tumble Science podcast's The Solar System's Wild Ride. Check out the extra information and videos on their blog, too.
Read these short articles from NASA Knows! about their rockets and space crafts programs:
Check out these short videos from National Geographic about Voyager's exploration of the solar system and the space shuttle's final days.
Rocketry by Carla Mooney is a solid explanation of the science behind rockets as well as the history of rockets. There are easy to do projects like experimenting with fins and trajectory. The directions for building balloon rockets, air-powered rockets, foam rockets, and others are easy to follow. If you have a rocket-crazy kid or just one that likes to work with her hands and experiment, you need this book!
Using Legos, build a replica of Voyager or Apollo. Use the following links to see what those spacecraft looked like. The Smithsonian's National Air and Space Museum has a full scale mock-up of Voyager. You can see it here. NASA has an extensive gallery of the Apollo missions here.
Rockets & Space Craft History
Apollo 8: The Mission that Changed Everything by Martin W. Sandler reads more like a documentary film than a living storybook, but don't let that deter you from checking out this resource. It's filled with engaging photos and quotes and stories of the people involved in the Apollo 8 mission. The author also provides historical context of the politics motivating the United States to get to the moon first (The Space Race). This week, I recommend reading chapters 1 to 4.
Hidden Figures: The True Story of Four Black Women and the Space Race by Margot Lee Shetterly is another mash-up of history, biography and to a lesser degree, story. Despite being a picture book, it may be too long for those in early elementary grades, but it does have an impressive amount of facts, vocabulary, and history for 4th grade and up. Plus, it's an amazing true story of overcoming societal limitations!
Rockets & Space Craft Fine Arts
Draw or color a picture of the Voyager space craft while listening to the music sent into space on the Voyager. You can find the music selected to represent all of humanity (!) in this article from ClassicFM.com.
Your intermediate level kids can re-create Van Gogh's Starry Night using one of two techniques. First, they could use the aluminum foil and finger painting style that the younger kids will use.
Or, alternatively, they could use the fork scraping method outlined by The Pinterested Parent.
Rockets & Space Craft Devotions
Our family loves the devotional book Indescribable: 100 Devotions about God and Science by Louie Giglio! These five minute devotions are filled with wondrous facts about God's amazing creation.
The following devotions match up nicely with this week's rockets and spacecraft study: pages
48-49
52-53
54-55
74-75
96-97
More Ideas
Family schooling naturally has an overlap between learner's abilities. That's why morning baskets and unit studies work so well for homeschool families with more than one kiddo! Therefore, there may be activities at another level that be of benefit to your family even if you don't have any students at a different level. Check them out below:
Rockets and Spacecraft: Early Learners, Middle & High School
Be sure to follow my Pinterest board Astronomy and Astronauts for more great ideas for your Rockets and Space Craft unit study!
Most importantly, pin one of these images to your favorite board so you can refer back to it during your Rockets and Space craft study.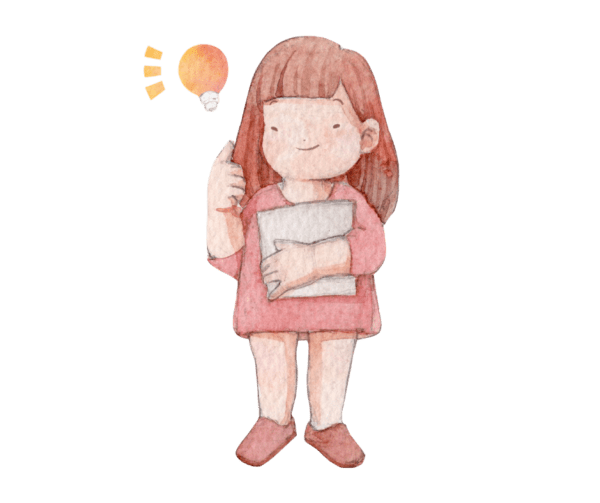 Homeschooling Shouldn't Be Hard!
Make your homeschool mom life easier! Join Jenn and 1000s of other homeschooling moms when you sign up to be in the Whole Child Homeschool Squad.
(I will never sell your email address; pinky promise!)