How to Start a Local Teen Homeschool Group
Why your teens need a social teen homeschool group…and no, it's not really just for "socialization"!
Some communities are blessed with a vibrant homeschool group with hundreds of families with every type of academic, athletic, and social activity you can imagine.
But many of us don't have access to such incredible resources. As homeschool parents, we want our kids to make the most of the incredible opportunities that homeschooling provides.
So if a Teen Homeschool Group doesn't yet exist in your community, step out and create one.
When my two oldest were in high school (before my blogging days), I devoted a LOT of time to make sure that they had a solid group of teens with similar values that they could see on a regular, consistent basis.
Plus, I wanted them to have leadership roles, so I started a homeschool student council that helped plan the social events as well as plan and implement community service projects. The student council members were also responsible for creating an atmosphere of inclusion at all of the co-op's events, not just the teen homeschool group events.
Teens Need a Positive Teen Homeschool Group Atmosphere
I really felt it was important that our homeschool co-op's teens should have leadership roles because I believed that if they were focused on and energized by engaging in the social and community service events, then it would be easier for them to make good choices with their lives.
Recently, I was reading an article in Thriving Family magazine about helping kids find their "area of competence" that addressed this same idea. In the Thriving Family article, Dr. David Clarke says
"Kids who act out or make other terrible decisions often haven't found an area of healthy competence. If your kid doesn't find an area of positive competence, I guarantee he'll find an area of negative competence. It's easy to waste the precious hours of life surfing the internet, playing video games, or watching TV. It's easy to be good at drinking, drugs, stealing, and cheating. Your kid will find something he's good at, something he can use to draw attention to himself and earn approval from peers."
Wow!! That really got my attention!
Our kids need a positive focus for their lives.
Participation ribbons don't build self-confidence, being good at something builds confidence.
There's a popular meme going around that is based on a Jim Rohn quote that says that we become the average of the 5 people with whom we spend the most time. I think one of the most important things we can do is to help our teens choose the people around him or her in a wise and careful manner.
And in today's world where everyone is so addicted to social media, it's even more critical for our teens to reach out and establish real connections with real friends.
So, what can you do if there isn't a teen homeschool group in your community?
Here's how we grew our co-op's teen homeschool group to be the most active group in the co-op. (It's also the main reason most homeschooling families with teens join our co-op.) The teen group grew from less than 15 teens who regularly attended events to over 120 teens in less than seven years.
Surprisingly, the biggest challenge hasn't been a lack of parent volunteers to help coordinate and chaperone events, but rather finding a space large enough to accommodate that many teenagers.
Our group began when a homeschooling mom invited the teens to join her family in fun outings. She started with easy events such as going to the local amusement park, to a play at the college, or rock wall climbing.
As the group grew, this mom organized fun events like a speed monopoly tournament, a mystery night, and even a prom. The word spread about these fun events. The group soon outgrew her house so she began renting church fellowship halls for the events. The co-op board gave her a budget and more fun events were added.
Here are some of the teen homeschool group events our local co-op has sponsored in the past:
(Not) Back to School Night: water games and an outdoor movie
mini-golf/batting cages/go-carts at a local business
Barn Dance
Amazing Race style corn maze and bonfire
Possum hunt and bonfire (possums are paper bags filled with caramel corn and tossed out into a pasture. These are hunted and gathered after dark using flashlights)
Minute to Win it games and a Retro costume contest
Night on the Town (teens dress up, go to a nice restaurant, and then attend a local play)
Christmas party with Reindeer Games
Speed Monopoly tournament
English country dancing
Themed parties like a Napoleon Dynamite movie night
Ultimate Frisbee
Bunco tournament
Talent Showcase
Murder mystery party
Truth or Dare Scavenger Hunt
Parent's Night Out (Teens feed & entertain the younger kids while parents enjoy an evening out)
Super bowl party
1950s Sock Hop with a dance instructor
Prom
Color Wars with outdoor games
Graduation
Coordinating the Teen Homeschool Group Events
To coordinate these events the teen coordinator assigned one or two parents to be in charge of each event.
We send out all announcements and take RSVPs for events by e-mail.
We charge each teen a very small fee per event if it's held at a rented facility to help offset those fees.
The teens all bring food to share potluck style and the co-op budget pays for paper goods and game supplies.
When everyone pitches in to help, no one is overwhelmed with too much work.
And I suspect that the parents helping have just as much fun at these events as their kids do! They get to know all of the teens and create memories with their teens.
My oldest two and I had so many fun times at these events. Now I'm looking forward to creating more memories with the rest of my kiddos.
What fun events have your teens enjoyed? What other types of activities are you hoping to have in your community?
---
Look for the rest of this series of Hope and Help for Homeschooling High School:
Pin this to your favorite board so you can find it again! And be sure to follow Whole Child Homeschool on Pinterest for 1000s of Free Homeschooling Resources and Ideas!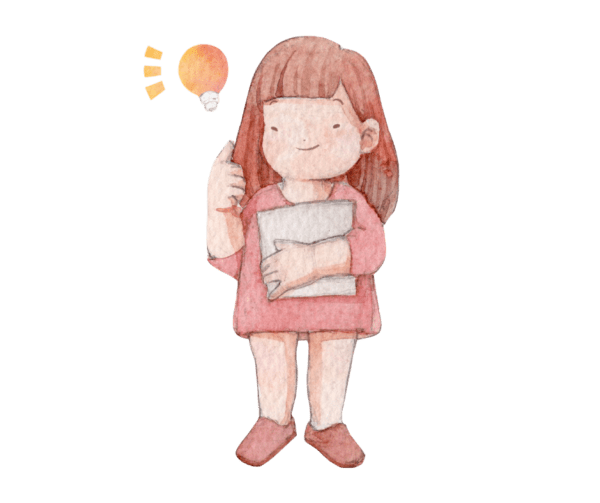 Homeschooling Shouldn't Be Hard!
Make your homeschool mom life easier! Join Jenn and 1000s of other homeschooling moms when you sign up to be in the Whole Child Homeschool Squad.
(I will never sell your email address; pinky promise!)
This is an updated and revised version of an article that I originally wrote for homeschoolhelperonline. Reused with permission.