Choosing Homeschool Materials on a Tight Budget
Get step by step instructions for choosing homeschool materials that are affordable or even free.
Learn how to find all that you need for your homeschool even when you have a tiny budget and feel overwhelmed by all of the choices.
A small homeschool budget doesn't mean a low quality homeschool education
Choosing homeschool materials can be so discouraging when times are not so great and you just don't have a lot of extra money to spend on your homeschool.
However, there's hope! Honestly, I've discovered that you can spend as much or as little as you want or need to on homeschooling without sacrificing your child's education.
The amount you spend DOES NOT equate in any way to the quality of your family's homeschool education.
Let's say that again together: How much you spend on curriculum & materials has nothing to do with a quality education.
And whether you are a new homeschooler due to the pandemic or you've been doing this homeschool gig for several trips around the sun…every one of us could use a few extra dollars in our bank account, am I right?
I'm going to share with you the process I've used for the last 20 years (as a single-income family with 6 kids) for choosing the least expensive homeschool materials.
So first you'll need to decide what you need and then you can hunt down the least expensive option.
Some links in this post may be affiliate links. This means that if you click on them, I may make a tiny commission, at no extra cost to you. For more info, check our privacy policy.
How to Decide What Homeschool Materials to Use this Year
FIRST
You should always pray first over your homeschool and ask God to provide for all of your homeschool needs. God is good and I know from past experience that He always gives His children what they need (which is not always the same as what we WANT). ❤️
So, figure out how much you have to spend for the year for all of your supplies and materials (for all of your kids) in total. Write it down and then later on as you buy items, subtract from that amount.
SECOND
Next, go through your stash and see what you already have that you could use. Even if you are brand new to homeschooling, I bet that you have some supplies and resources in your home.
For example, just for math, you may already have these: dominos for adding, mini erasers for sorting or learning patterns, a deck of cards for basic math facts, greater than/less than, index cards to make flashcards, a pair of dice for math facts practice.
I bet you also have pencils and notebooks leftover from last year too. One of the nice side benefits to homeschooling is not needing to buy new crayons every year. 🖍️
THIRD
If there are things in your stash that you are done with or know you aren't going to use, sell them, and add that money to your budget. Best places to sell? Local homeschool curriculum sales, Facebook groups, and local co-op email groups.
FOURTH
Now that you have a list of what you have and plan to use this year, make a list of subjects that you don't have materials for. Use the Individual Student Planning Notes worksheet in the Free Resource Library for this!
FIFTH
Decide what type of resource you want. Ask yourself: do you want an open and go type of curriculum (which will cost significantly more) or are you willing to put together different materials to make up a unique and complete curriculum?
To help you decide what you want to use, you can:
Look through Facebook groups (use the search feature)
Search through the free Rainbow Resource catalog
Ask friends (with similar homeschooling philosophies) for recommendations
What Do I Do Now That I'm Done Choosing Homeschool Materials for my family?
Now that you've chosen homeschooling materials for the year, you need to find them in the cheapest places! 😃
Pin this to your favorite board so you can find it again! And be sure to follow Whole Child Homeschool on Pinterest for 1000s of Free Homeschooling Resources and Ideas!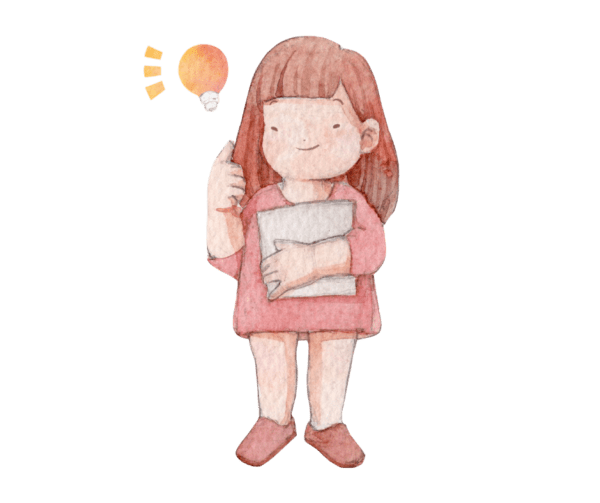 Homeschooling Shouldn't Be Hard!
Make your homeschool mom life easier! Join Jenn and 1000s of other homeschooling moms when you sign up to be in the Whole Child Homeschool Squad.
(I will never sell your email address; pinky promise!)